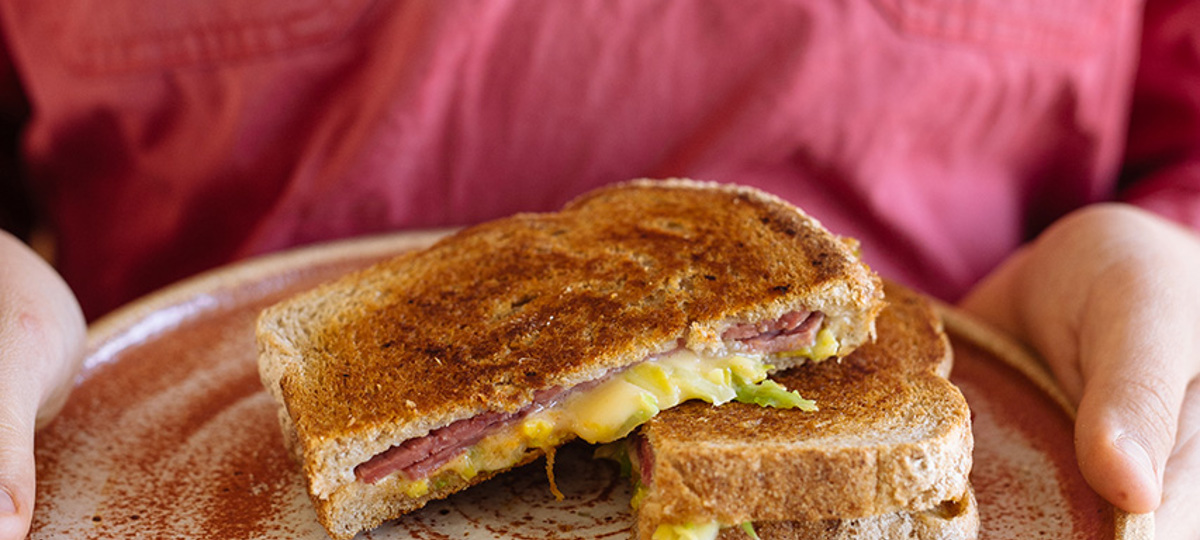 Reuben Toastie with Simple kraut and Spicy Sauce
This really us one of the most delicious toasties of all - it's that mix of the mild melted cheese, tangy kraut, spicy sauce and that salty corned beef. Make these up in a stack well in advance then just toast them in one go come lunchtime. Winning!
Ingredients
Serves 3
Prep time 30 mins (plus fermenting time for the sauerkraut)
Cook time 5 mins
6 x slices Boundary Road Light Rye bread
Butter, for spreading
1 cup simple sauerkraut
1 quantity spicy Reuben sauce
100g mild Swiss cheese, thinly sliced
6 slices Corned beef
Spicy Reuben sauce
1/3 cup whole egg mayonnaise
2 tbsp siraccha (or to taste)
1 tbsp Worcestershire sauce
1 tsp lemon juice
Simple sauerkraut
1 whole savoy or green cabbage
3 tsp sea salt
1 tsp caraway seeds
Method
To make your reuben, preheat a sandwich press then spread each piece of bread with a little butter. Turn the bread over and on the un-buttered side, start with a good smear of the spicy sauce, then cheese slices, then sauerkraut and a slice or two (to taste!) of corned beef. Top with the second piece of bread, buttered side up. Cook in your sandwich press until toasted to your liking.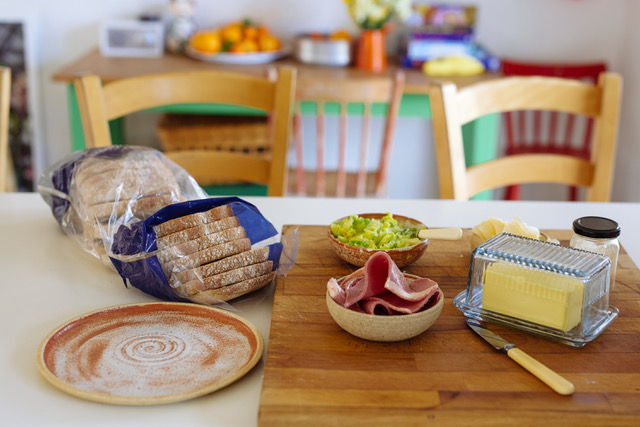 Spicy Reuben sauce
Mix all ingredients together, check and adjust seasoning to taste.
Simple sauerkraut
Peel away the first few layers of the cabbage, then halve and finely slice then chop both halves. Place in a large bowl, add the salt and caraway seeds and rub and squeeze the cabbage until the salt draws out liquid, enough to just cover the cabbage. Pack this into a large jar, push down so the cabbage is covered with liquid. Top with one of the reserved outer cabbage leaves and weigh down to keep the liquid covering everything. I use a slightly smaller jar full of water for this.
Leave for about a fortnight for the cabbage and salt to ferment its way into becoming a really delicious simple sauerkraut.