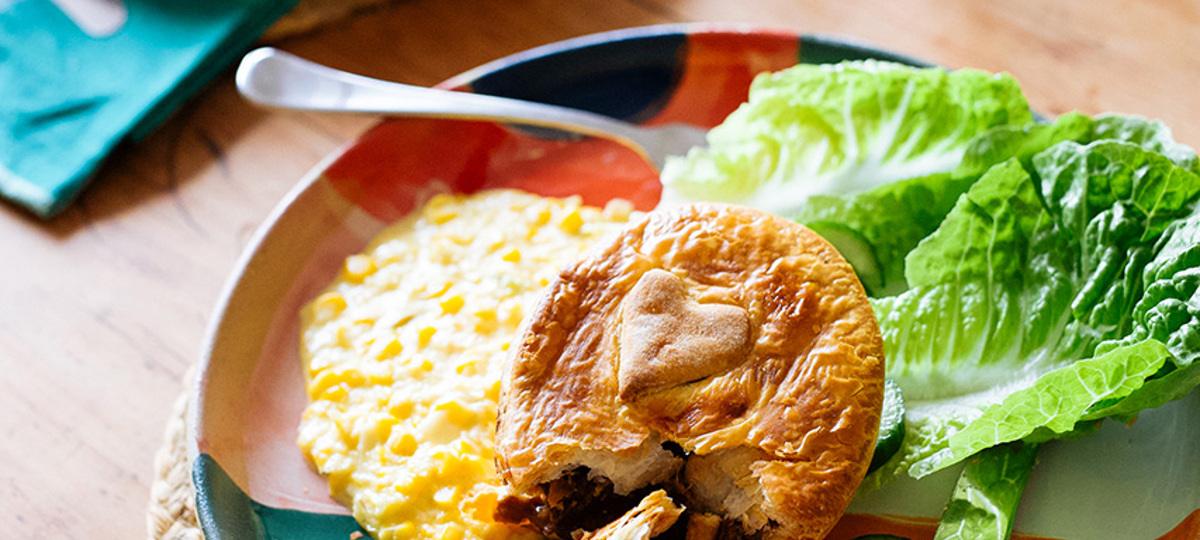 Pie (chunky steak) with gently spiced creamed corn
Forget a bed of mushy peas - we like to serve our pies on a bed of gently spiced creamed corn. And why not, this recipe is so easy, absolutely delicious (not only with the pie, also roast chicken if you prefer!) and is a bright and tasty change from those dull green peas!
Prep time 10 mins
Cook time 15 mins
Makes about 2 cups
Ingredients
40g butter
2 cups corn kernels
1/4 tsp freshly grated nutmeg
Pinch of cayenne pepper
1/2 cup cream
1 cup whole milk
4 x Stevenson Pies (Chunky Beef)
Mixed greens, to serve
Method
Melt butter in a large saucepan then add the corn, nutmeg, cayenne and a pinch of sea salt and a good grinding of fresh pepper.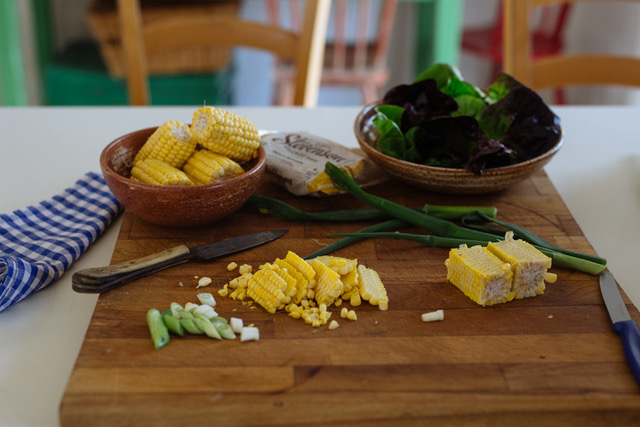 Cook, stirring as you go, for a few minutes then pour in the cream and milk and cook, on medium heat for about 10 minutes or until the corn is tender.
Reserve about 1/2 cup of the mixture then puree the remainder until you have a rough sauce-like consistency. Stir everything together and keep warm until ready to serve as a bed for your beautiful pie. Add in some greens and you have yourself a very delicious lunch or dinner!