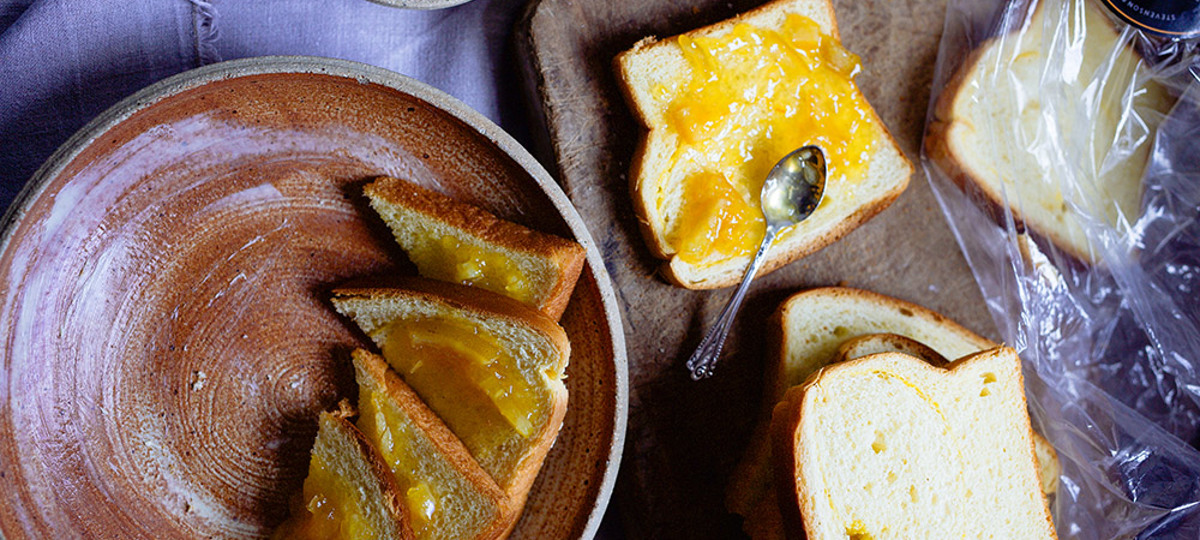 Dark chocolate, marmalade and Brioche pudding
Serves 6
Prep 10 minutes
Cooking time 25-30 minutes
This is one of the simplest, most delicious recipes you can make. And it's always always a crowd pleaser! Another point in its favour; you can make it right up to before putting in the oven then pop in the fridge until about half an hour before dessert. Serve with cold cream or ice cream.
Ingredients
8 slices Boundary Road Brioche
3/4 cup orange marmalade (or jam if you prefer)
1/2 cup dark chocolate chips
3 eggs
1/2 cup caster sugar
1 cup milk
1 cup pure cream
1 tsp vanilla paste
Method
Preheat oven to 180 and butter a 6-cup capacity baking dish. Spread each piece of brioche with a generous amount of marmalade and arrange across the base of the dish. Sprinkle over the chocolate chips, tucking a few in between the layers of brioche.
Whisk remaining ingredients together in a jug or bowl and pour over the brioche. Press gently down so it's pretty much all submerged then either pop in the fridge till needed or put straight in the oven to cook for about 25-30 minutes, until the brioche is golden and puffed up a little.